Astro Phobos-ZX Spectrum 48Kb/128Kb
A downloadable ZX Spectrum Game
Ver.1.3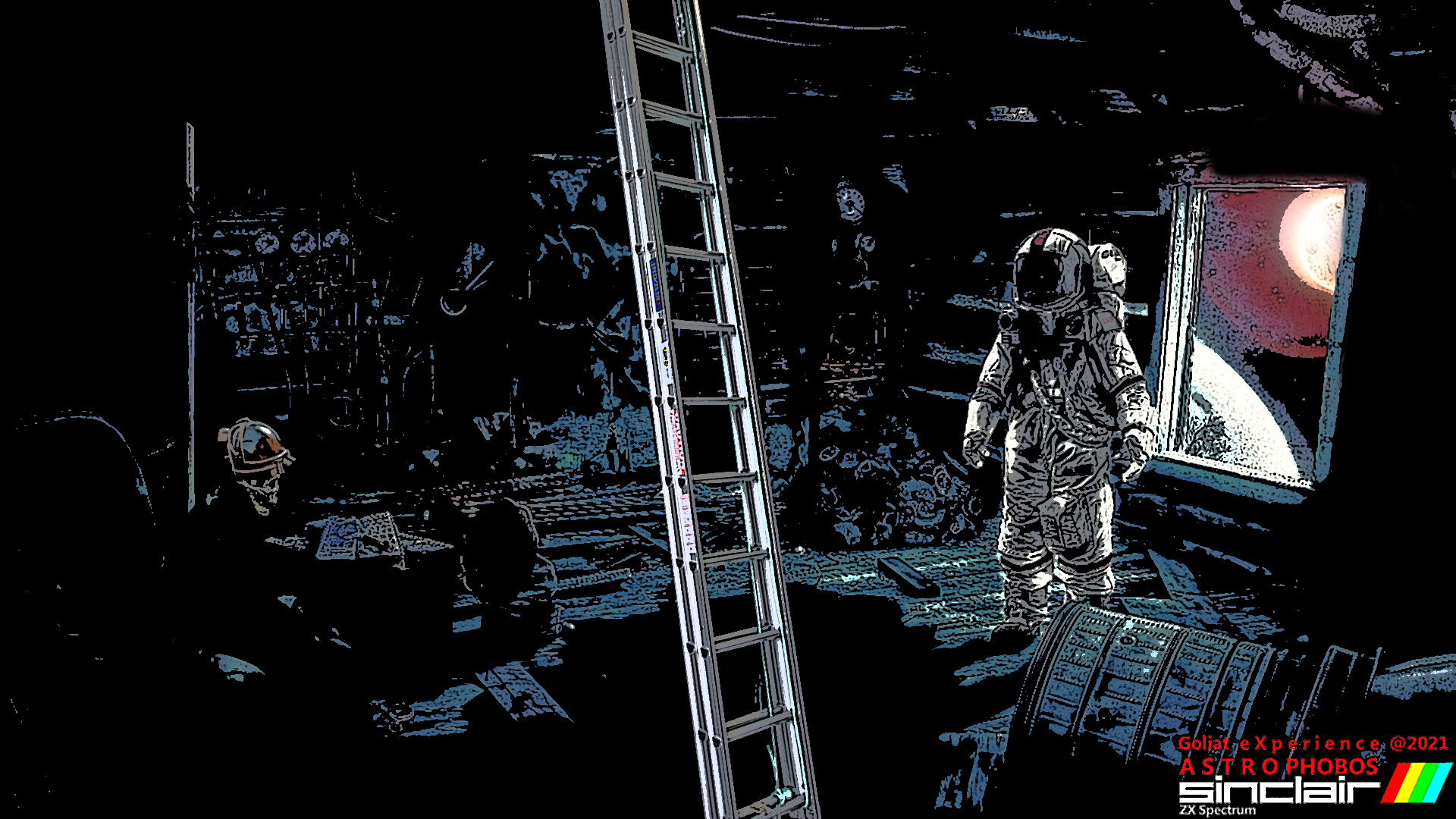 Attention:
-There is a two version of the game 128kb version with awesome tunes made by Mmcm and 48kb version with NO music
-Hey ty for playing Astro Phobos If you played my previous Games Dark Transit ,Dark Transit 2 you might be happy to know that in Astra Phobos we still stay in the same universe of Dark Transit actually events in Astro Phobos happens just few "Earth" weeks before the events in Dark Transit this time you will not fight with the UFO -Aliens instead of that rumors said that Aliens released some kind of horrifying Creatures in this mining Colony and those Creatures attack&killed most of the working Kappas....
-You/AkA-Hal/ just finished your shift in Mines when Major Incident Occured,now is upon you what are you going to do next,Are You going to save the other Kappa's?Or you just thinking about your life and the tresure that you can bring with yourself.. What about Your Friend "Ash"/Kappa 120 A/2 is he OK?Are you going to Save him or you just don't care about him???
-PLS. Read complete/original Prologue Story written by:Marc Slorance
Controls:
Q-UP
A-Down
O-LEFT
P-RIGHT
SPACE-USE/PICK UP/DESTROY MOVING CARTS
GAME GOALS
-Save other alive Kappas and try to find and save your Best Friend "Ash",Collect Diamonds,Money and kill those creatures when you have the chance but most important thing is try to STAY ALIVE and try to find the EXIT to your space ship that will bring you far away from the Dark Transit
-This is my third game for Speccy and as always I will do my best to continue my work and publish more&new Zx Spectrum games/I will try to keep my games Free and Open to the everyone but in this reckless times any donation and help from you will be very much appreciated!!!
-Stay Safe and play Games/ZX Spectrum Forever!!!!
-Have a Fun!!!
-Game Released in April 2021
-Game made by:Sasa Bjedovic AkA/GOLIAT
-Music By:MmcM/Modded By Goliat
-Prologue Story by:Marc Slorance
-Special THX to the Damien Guard for his AWESOME Blood Rain Font
-Special THX to the MODERN ZX-RETRO GAMING
-Also BIG TY to the Jonathan Cauldwell for making the MPAGD
" Now I know the fiendish fable

That the golden glitter bore
Now I shun the spangled sable
That I watch'd and lov'd before
But the horror, set and stable
Haunts my soul for evermore"
- H. P. Lovecraft
Goliat eXperience @2021
Download
Click download now to get access to the following files:
Astro_Phobos_V1_3.zip
2 MB
Comments
Log in with itch.io to leave a comment.
OK GUYS I JUST UPLOADED NEW VERSION OF THE GAME WIH FIX FOR THE LADDERS PROBLEM!!!
Any chance of a credit for the font in the readme? :)
Sure...You did a fonts in AGD?
The ones in Multi-Platform Arcade Game Designer for sure - my names in the docs - not sure where else they ended up :) Just looked in the docs and he's missing the link to my site so I'll see if he can add that to the next release. Something like "Blood Rain font by Damien Guard" in the readme is nice... but it is entirely your choice it's not a condition of use.
Done M8...You can read now your name on this page as Special THX!!!
Also added You&Jon in the Read Me file....hopefully you will create more cool Fonts for Speccy/MPAGD!!!
Excellent!!!TY I will add your video as promotional video for the game!!!